Pool: A Great Night Out
The Road To Las Vegas Starts at Cue's Billiards
"APA team members from Cue's get free pool anytime. Call us at 770-425-1101 and ask one of our friendly staff members about playing on a team
Playing pool is a great social event and a fantastic way to meet people and socialize.  At Cue's Billiards, we love pool and we have found no better way to engender this same love among others than through encouraging and supporting a local pool league.  The American Poolplayers Association (APA) is the world's largest pool league.  The league is administered locally in pool rooms all across the country and is conducted weekly with both 8-Ball and 9-Ball team formats.
"Have fun, meet people and play pool" is the APA's motto and thanks to their great handicap and scoring system called The Equalizer, amateurs of all skill levels (even beginners) can compete.  We have three sessions of weekly League Play – Summer, Fall, and Spring and the apex of every league session is the competition to play in the national event in Las Vegas.
The annual pilgrimage to Las Vegas is the event every APA member wants to be a part of and over $1.5 Million in prize money is awarded each year at the APA National Championships in Las Vegas.  If you've ever played in a friend's basement, or only played once or twice, it's no big deal – you can play in an APA pool league.
The APA is the governing body of amateur pool and they provide a tremendously fair and equitable way to compete and play pool.  At our pool room, teams play on Monday, Tuesday, Wednesday night and Sunday during the day. Our TAP league plays on Thursdays.
APA Team Members from Cue's get free pool anytime.
If you want to join a team – it's a great way to meet people and socialize –  please call us at 770-425-1101 and tell one of our friendly staff members you are interested in playing in the APA league.  You can also use the contact page of our website and someone will be in touch to get you started.
Videos About The APA – The World's Largest Pool League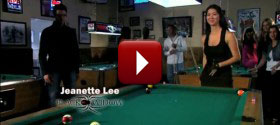 Jeanette Lee: You can play in the APA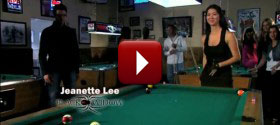 Jeanette Lee: Fun night out with the APA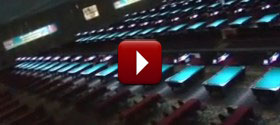 Las Vegas: Team Championships
Click a video above to learn more about the APA.
770-425-1101 to join
Cue's Billiards, Restaurant and Bar · 3372 Canton Road · Ste 140 - Marietta, GA 30066 · (770) 425-1101